Welcome to INKism
Your number one source for 
c
reativity and trustful services
.
We're dedicated to 
giving you the very best of 
designs and genuine products
, with a focus on dependability, c
ustomer 
 .
Founded in 
2014
 by 
ETISHA PATEL
, 
Inkism 
has come a long way from its beginnings i
n Rajkot. When 
Etisha first started out, 
her passion for 
Sketching and Painting drove her
 to 
action to
 do intense 
research
 for tattooing and piercing, and gave her
 the impetus to turn hard work and inspiration into 
to a booming 
tattoo and body piercing studio. We now serve customers in Rajkot 
and are thrilled to 
be a part of the quirky, Eco-friendly,
 imaginative
 wing of the 
city.
 .
Inkism
 is a full-service 
tattoo and body piercing studio
, meticulously cu
rating a roster of rare, unique
artists. 
Inkism also ha
s an a
rtist which is certified and is trained from well-known, reputed studios in 
Ahmedabad. To increase the creative
 imaginable
 capability to withstand the 
customers'
demands and there satisfaction
.
 .
Sparked in 201
4
 by a conver
sation between two friends at Lunch one noon. Inkism
 has since grown 
i
nto an innovative 
and creative studio
, with core capabilities in 
tattooing and piercing and in addition 
to that our artists are more than capable to
 give away art in any form with INK (Sketch, Paint, and 
Inkism
 is made of real people, living re
al lives, making a real living and bringing
out there skills and 
converting them into gems by their hard work and passion
. We're talking about hard working, blue 
collar artists, crafting 
with their hands and hearts.
 .
We hold firmly to a few core principles: We focus on collaboration because we believe we are kinder, 
wiser and we experience more magic when we let go and lean into one another. We are advocates 
for the artists we partner with, working to restore value and respect for 
art
 and its creators amidst a 
deteriorating global landscape that threatens its existence. We don't believe there's anything "stock" 
about 
art
 crafted with hands and hearts. And we believe doing great work and defending creative 
integrity always trumps the bottom line. There is a rising tide and we are all floating up together. Join 
When artists craft
 with their hearts and hands, there's a magic that occurs — and it resonates with 
other makers and doers with shared values, dreams and intentions. We are the curators and 
collaborators. We are the conduit in betwe
en. And at our best, we are the INK
 to a much bigger 
 P.S. – If any artist would like to join our family can freely contact us with work profile.
 .
 .
 .
INKISM Family
Etisha Patel
Owner and Artist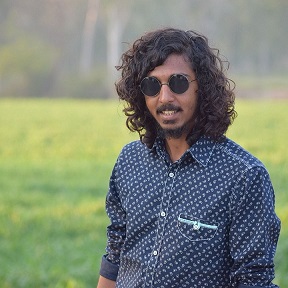 Rixit Parmar
Marketing Head
Saagar Ladola
Legal Advisor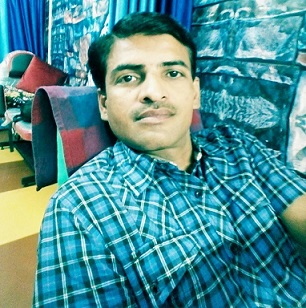 Sanjaysinh Vaghela
Manager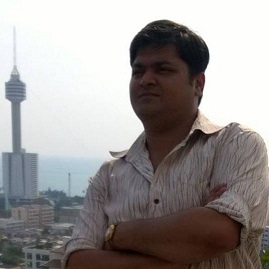 Jaldeep Ladola
IT Professional